Where to Go
Chestnut Fields parking lot, 101 West Chestnut Street (former site of Talawanda High School). Look for us near the Goodwill trailers.
Use the main entrance to Chestnut Fields. Do not use the Collins Run Road or Board of Education entrances.
Miami University owns Chestnut Fields and smoking is prohited anywhere on the site.
Volunteer Check In
Sign in and sign an Accident Waiver and Release of Liability form. Everyone must sign this form prior to picking up donations, but you only have to do this once.
Sign in at the beginning of the day and sign out at the end of your last shift. This helps us track volunteer hours.
Each volunteer will receive one ShareFest t-shirt. Wear the ShareFest t-shirt while picking up donations. If you are working multiple days, wear your t-shirt each day!
Restrooms
ShareFest volunteers may use the restrooms located at the rear of the Chestnut Field House. Use the east sidewalk and do not walk on the grass!
Volunteers can use the restrooms to put on the ShareFest t-shirts.
Dispatch and Inventory
Dispatchers will distribute pickup request/inventory sheets to each volunteer group.
The front of the sheet contains the donor name, address, contact information, a list of donations, and will state if a charitable contribution form is requested. If the donor requests a charitable contribution form, it will be highlighted on the sheet and the volunteer group will give the donor the form at the time of pickup.
The back of the sheet contains the inventory tracking form. Volunteers and staff must carefully track the type and number of donations from each donation site.
Return the pickup/inventory sheet(s) to the dispatcher at the end of each shift or day. The pickup/inventory sheets are the official record of the donation and may be needed by recipient groups and the IRS. ShareFest also estimates donation weight using the data.
---
Donation Standards
Cleanliness, Appearance, and Condition
Furniture and appliances must not require extensive cleaning. Minor stains are ok.
An item with small dents and dings may acceptable if they do not affect the use of the item.
Clothing should be in good condition and clean.
Inspect for bed bugs.
Bed Bug Inspection
When not feeding, bed bugs can hide anywhere—wood, upholstered furniture, mattresses, box springs, walls, etc. Look in cracks and crevices for small red or brown spots.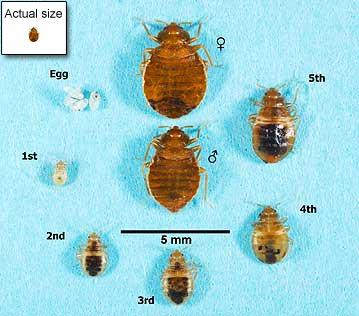 Bed bug life cycle. Photo credit: Stephen Doggett, Dept. of Medical Entomology, Westmead Hospital, Sydney, Australia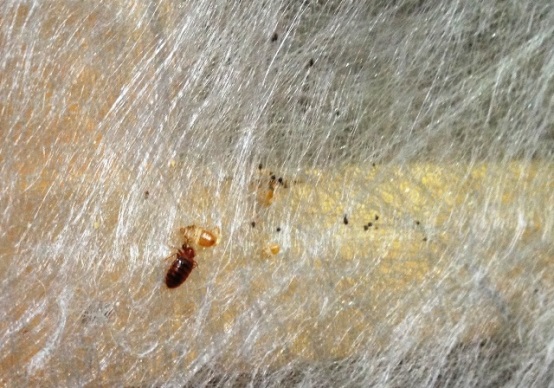 Live bed bug and shed skin found on the bottom of a box spring. Photo credit: bestpestcontrol.us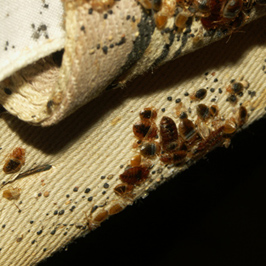 Box spring covering that is housing adults, skin castings, feces, and eggs. Photo credit: Dr. Louis Sorkin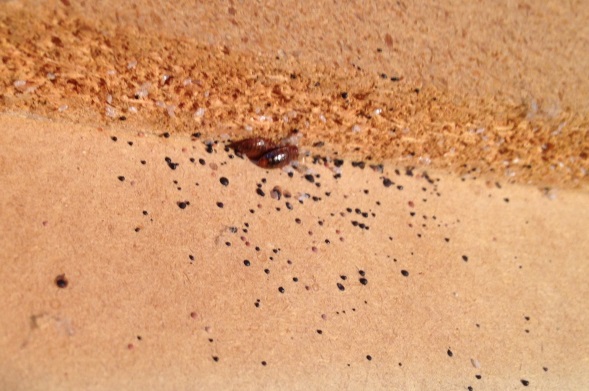 Live bed bugs, eggs and fecal stains found behind a headboard. Photo credit: bestpestcontrol.us
Acceptable Donations
Unacceptable Donations
---
Donation pickup
Off-campus
Use a printed street map if you are unfamiliar with Oxford
The donation pickup request sheet will tell you where to go. The inventory form is on the back side.
Designate one person to inventory the donation as you load items into the vehicle(s) at each donor location.
Off-campus donors choose a one-hour time slot. It's important that you pick up donations within the time slot because students have very tight schedules during move out week.
If you have difficulties picking up the donation(s) within the pickup hour, call the dispatcher immediately
You can refuse to take anything that is broken or in bad condition
Don't feel like you have to carry everything! It's ok to ask the donor for assistance moving the items.
Beware of crosswalks, pedestrians, and bicyclists
On-campus
Review the Miami University map. Arrows point to the best doors to use at each hall.
Beware of crosswalks, pedestrians, and bicyclists.
Pull your vehicle as close as you can get it to the residence halls.
Do not park on the grass.
If you park near a dumpster, leave someone with the vehicle so they can move it if Rumpke comes to empty the dumpster.
Designate one person to inventory the donation as you load items into the vehicle(s) at each residence hall.
Remove everything from the ShareFest drop off site in each residence hall, including items your recipient group does not want. Unwanted items should be taken to the ShareFest dispatch/collection area and swapped with other groups.
If you find trash or garbage, dispose of it at the on-site trash facility.
Do not go to any other areas of the residence halls other than the ShareFest drop off area.
If it is prior to 5:00 PM on Friday, do your best to bring empty boxes from the central ShareFest site (Chestnut Fields) to leave at the ShareFest drop-off area in the residence hall for subsequent donations.
If there is any question about whether items are ShareFest donations or may be personal belongings of a student, ask a Resident Assistant or Resident Director for clarification.
Short on volunteers? Ask for assistance from people in the hall.
Miami University is a non-smoking campus. Miami University prohibits smoking anywhere on campus, including sidewalks. Visitors smoking on campus can be arrested for criminal trespass.
After you pick up donations
Return to Chestnut Fields
Unload your vehicle, if applicable. The on-site team will direct you.
Return the completed pickup request/inventory sheet(s) to the dispatcher
If you are staying for an additional hour, the dispatcher will send you out to pick up more donations
---
Lunch
ShareFest does not pick up donations from 1:00 to 2:00 PM so volunteers can take a break and go get something to eat.